Geographical Information System (GIS)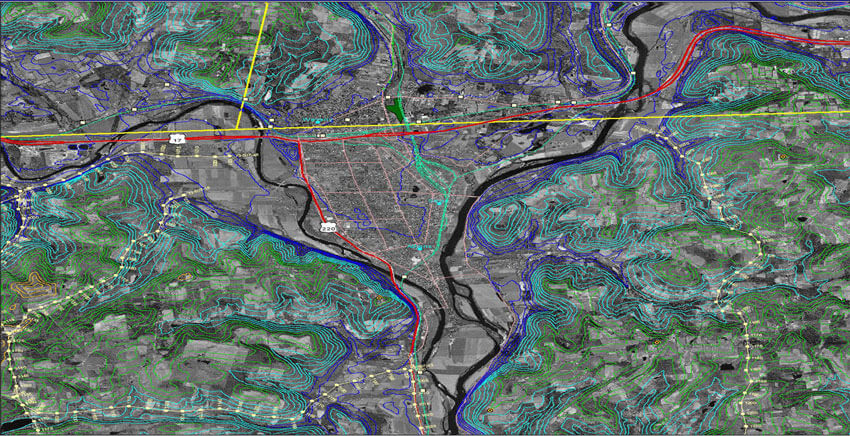 Geographical Information System (GIS)
Our experience for more than a decade in Geographical Mapping is pushing us to become a well known and reputed service provider in this field. We endeavor to provide best quality output to companies requiring help in getting spatial information mapped and interpreted. At R S Datum, our expertise have depth of knowledge of data mapping, feature extraction or compilation, management of information and integrating enterprises through GIS expertise.
We try our best to help you obtaining the best type of Digital Imagery, whether it is Arial Photography of Satellite Imagery. Our services include Land Cover Mapping, Utility Mapping, Tax Parcel Mapping, Thematic Mapping, Topographic Mapping, Contour Mapping, Cartographic Mapping, Road Network, Topo Sheets Analysis, Mapping for street navigation system, Ortho photographs rectification, Flood insurance rate mapping, Contour Digitization for Terrain Analysis, Soil and land use for agriculture, wetlands, airport, highway and Rail Mapping.
Our GIS Mapping services help in these areas: Forestry, Water management, Telecom, Power Distribution, Gas and Oil pipeline, Agriculture, Governmental schemes for developments for different Provinces and regions etc.
Inputs which are generally accepted: Geo TIFF, JPEG2000, MrSID, netCDR,
General outputs required by our global clientele: AutoCAD DXF, Cartesian Coordinate System(XYZ), Digital Line Graph (DLG), EsriTIN, GeoMedia, ISFC, MapInfo TAB format & The most popular these days- SHAPE File, Spatial data file, Vector Product Format (VPF), World file e.g. JPEG, BMP etc., Dual Independent Map Encoding (DIME) -Ob, Well known text (WKT)
Grid formats for elevation: GTOPO30, DTED, GeoTIFF, SDTS.
Software used: AutoCAD, ERDAS Imagine, ArcGIS, MapINFO, Global Mapper.